isis posting in

sutcliff_swap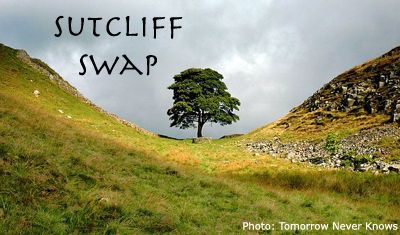 Based on the results of our poll a few weeks ago, we've decided that Swap sign-ups will begin April 8th. This means there is plenty of time to Read More Sutcliff before things get started!
Squee about your favorite Sutcliff book in the comments here! This is your chance to remind others of that book they'd almost forgotten they'd loved, and inspire them to request or offer fanfiction or fanart for it. And if a book you haven't read sounds good to you, you can read it before sign-ups, and maybe you'll be inspired to request or offer for it.
We're doing this on Dreamwidth only so that we can use comment subject lines. Feel free to start a thread about your favorite book or three; put the name of the book in the subject line. If you don't have a Dreamwidth login, you can
use OpenID
or comment anonymously. Please join in, tell us about your favorite Sutcliff books, and start thinking about what you might want to request and offer for the Sutcliff Swap!
This post has a list of all of Rosemary Sutcliff's books.
This is last year's source promotion post.
Also, if you are intrigued by the descriptions of books you haven't read yet, you should be sure to join, not just watch, the community (at either site) so you can see locked posts. *cough*